Speakers
---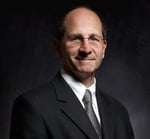 Adrian Hagerty, AIA, LEED AP
Array Architects | Principal and Chief Operating Officer
Adrian built his career leading significant healthcare design projects in the National Capital Region for more than three decades. His passion for delivering healthcare design excellence is proven by successfully leading the design of numerous projects for many of the most noteworthy healthcare providers in the region. A strong advocate of integrated project delivery, he prides himself in building and maintaining positive relationships with the entire project delivery team, so every member feels a sense of ownership in the successful outcome of a project – ultimately exceeding the expectations of his clients and healthcare provider stakeholders.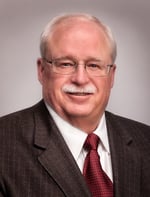 John Michael Currie, FAIA, FRSPH, LSSBB
John Currie's career spans the last 45 years working with public and private health care organizations around the country and around the world. He regularly teaches at university graduate programs including many years working with the Clemson University A+H program. His most significant belief is that we are partners with those in the caring professions helping form care processes and provide nurturing environments for patients and families. He is a Fellow of the Royal Society of Public Health, the American Institute of Architects, and a member of numerous health professions organizations. John's credentials include a Master of Architecture degree from Clemson University, an MBA from the University of Liverpool, and a Lean Six Sigma Black Belt from Villanova University.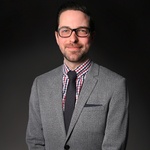 Alec Higinbotham

, CM-BIM, LEED AP BD+C
Array Architects | BIM Manager
Alec Higinbotham is BIM Manager with Array, based at the firm's Washington, DC office. His experience with Array has allowed him the opportunity of developing firm-wide Revit content, documentation resources, and training materials – in addition to providing project-based BIM management and best practice recommendations.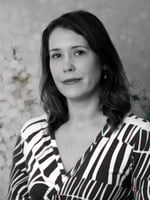 Nicole M. Hoch, NCIDQ, EDAC, LEED AP
Originally from Chicago, educated in Southern California, Nicole is a healthcare design professional working to create engaging spaces for patients and staff. Providing an integrated design and planning vision through full process oversight and user/stakeholder engagement, Nicole directs art and experiential graphic design for clear wayfinding and inspired branded environments. Previously at Kaiser Permanente, Nicole has also gained experience at A&D firms in the retail, residential, corporate and hospitality industries.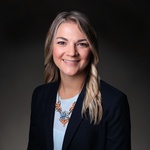 Array Architects | Interior Designer
While the psychology of healing spaces piqued her interest in healthcare design, ultimately the meticulous planning and spatial organization challenges and allows Madeline to develop as a designer. From the architecture and planning, to the colors and textures in a space, she is inspired by the influence that healthcare designers have on the comfort, experience and well-being of patients, visitors, staff and caregivers.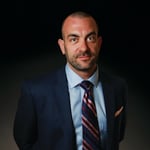 Tony Caputo, LEED AP, Lean Six Sigma Green Belt
Array Architects | Principal and Design Practice Leader
Tony is focused on leveraging his dedication to the healthcare industry. That commitment to excellence in developing and implementing design concepts is seen through his multitude of successful projects across the country, touching every service line. In addition to his well-rounded expertise, Tony offers a depth of understanding designing projects that carefully balance operational efficiencies, building performance, fiscal realities while delivering the emotional poetry of inspiring design.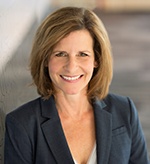 Jill Joseph, NCIDQ, MBA, LEED AP, EDAC
Herman Miller | Healthcare Architecture & Design Consultant
With a passion for evidence-based design, Jill travels globally to present recent research and case-studies focused on her clients' bottom line. With expertise in Lean and continuous improvement philosophy, as well as her hands-on experience with Herman Miller's Performance System, she facilitates conversations with clients on reducing waste through design, a core principle in Lean methodology. Jill serves on the board for Women in Healthcare in Washington D.C. and the Advisory Board for Michigan State University's Interior Design program. She holds a degree in Interior Design and an MBA.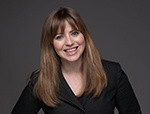 Moira Gannon Denson, ASID, IDEC, IIDA, LEED AP
Marymount University
| Assistant Professor, Interior Design
Moira's essay "Empathic Design Matters" was recently published in the award-winning book Health and Well-being for Interior Architecture by Dak Kopec. She teaches undergraduate and graduate students in healthcare & hospitality studios and sketching for ideation, as well as advanced graduate seminars in design research. In recent years Moira has embraced watercolor painting as a personal journey to improving health.
Sponsors
---