SPEAKERS
---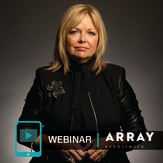 Principal | Practice Leader, Interior Design
---
Pat Malick has collaborated with those working toward a patient-centered care environment on countless facilities design endeavors during her 25-year career. Dedicated to healthcare, Pat is a strong advocate for healing environments and applying the principles of evidence-based design and sustainability to all projects. As an active member of the American Academy of Healthcare Interior Designers, Pat continues to advance the ideal of a patient- and family-centric approach in all firm-wide design pursuits.


---
Principal | Senior Interior Designer
---
Laura has 15 years' experience as an interior designer and lead planner in healthcare facilities across the nation. Laura designs interior spaces with a goal of combining both lean planning and unique design solutions. As a LEED Accredited Professional she has been involved with designing LEED Platinum healthcare facilities, as well as numerous inpatient and outpatient, new construction and renovation projects.



---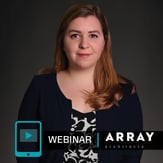 Associate | Interior Design
---
Diana Louden is skilled at collecting information for specific aspects of a healthcare design project. She is able to judge the application of new ideas and plans using the existing structural conditions and unite those plans in a new, functional manner. Her approach to each project involves positive interaction with the client to facilitate the direction of concept development and project design. Diana's design experience includes numerous facility types of varying scale, style and complexity.